Volunteer with us
Volunteers are always welcome to help out at any level before and during the events. As a gesture of gratitude, we offer one free weekend pass to the volunteers who meet the following requirements:
Upon being accepted, join our Slack team and introduce yourself in #new_volunteers
Join us for a digital orientation session via Google Hangouts in the week before Dogecon
Sign up for, and complete, 2 shifts of 4 hours' duration during Dogecon (please arrive 15 minutes early for your shift– we will not keep you late after)
That's it! You're in! Join us in celebration :-)
Call for artists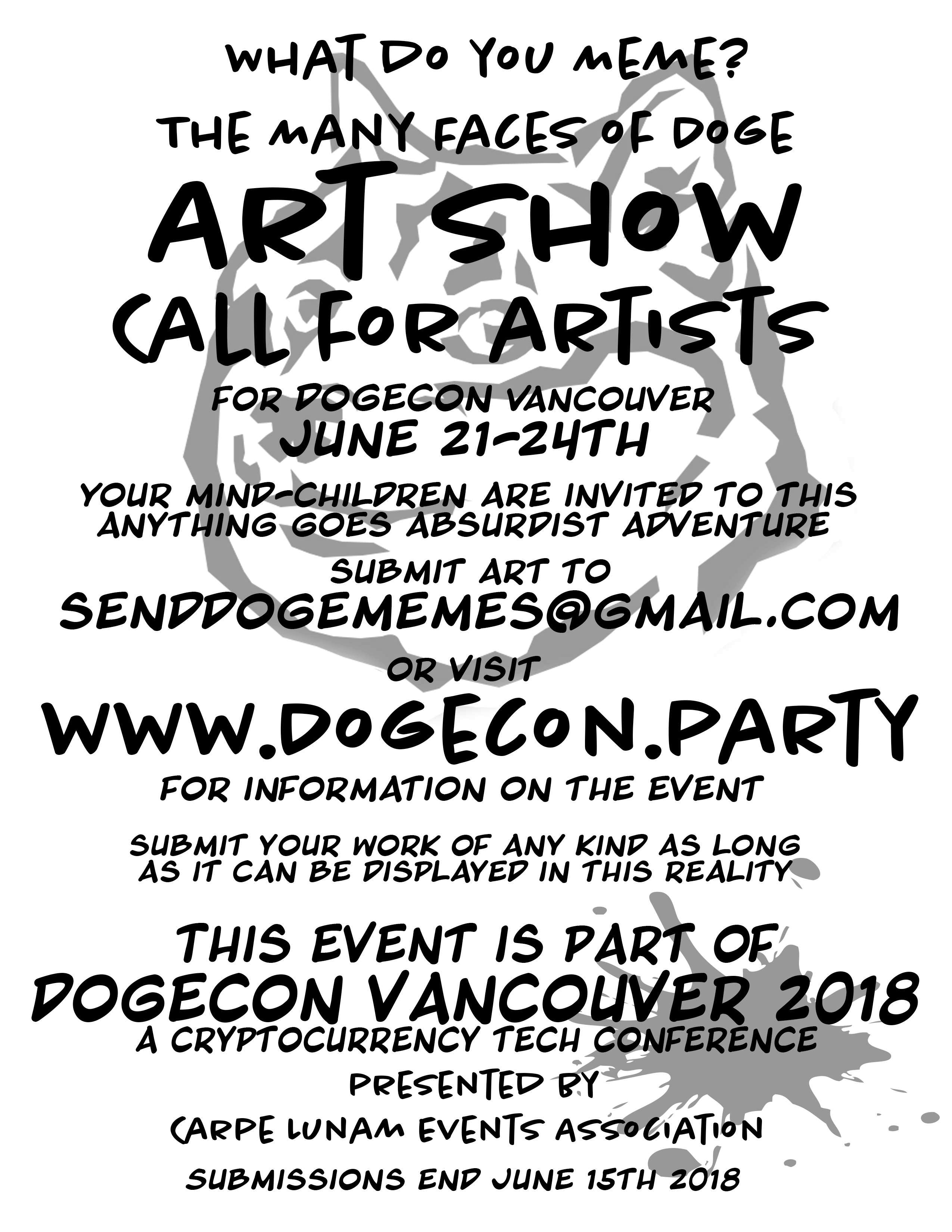 Artists are welcome to submit meme/absurdist/crypto-themed work to [email protected]. In your email, please limit your attachments to 2 jpegs or pngs and include a short description of your artwork as well as the size and weight. Submissions are free and you get a free pass to Dogecon upon acceptance of your submission. If you sell your artwork through us, we only take 20% of the sold value.
We are online!
It takes a village to celebrate 2018: Year of the Doge. We want this event to belong to as many of us as possible – spreading the burden of sponsorship helps us diversify its design and ensure we're including everyshibe along the way!
Please email

[email protected]

for more information on how to get involved as a speaker, sponsor, artist, musician, or volunteer.
And we are also on Riot, come say hi!
Subscribe to our Youtube channel. We often livestream from behind the curtains, so keep an eye out for those.
We are also on Twitter. Help us doge it up with @DogeconVan!