Dogecon Vancouver 2018 is a weekend celebration of the social layer of crypto culture, embracing memes and tweetstorms as the current pinnacle of human art and attention.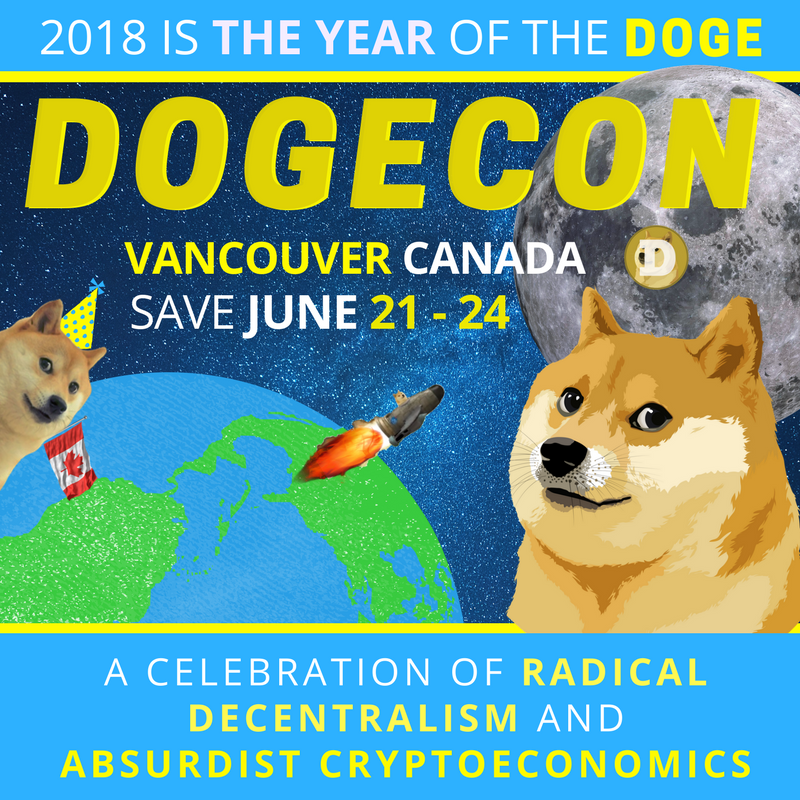 Our amazing first save-the-date image, by Cameron Gray
Speakers
… and many more confirmations rolling in! We'll update as the RSVPs arrive :-)
We'll also have the pleasure of many community and media partnerships with Dogecoin Millionaire livetweeting, #BlockTalk conducting on-the-scene interviews, and participation from Vancouver Co-op Radio, Blockchain@UBC, Tom and Gary's Decentralized Dance Party, DCTRL community commons and more!